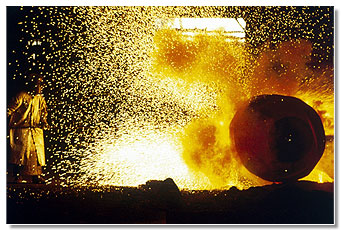 Paramount uses the Process of single or double poured castings according to specification and or requirement. Double poured casting is centrifugal spin casting process.

Human resources

At Paramount Group of Companies., With our commitment to highest quality and ability to technical excellence, we know that the choices of metal and composition of rolls are dependent on applications, and hence we thrive constantly to make sure that they are continuously updated in accordance with the latest development. It's due to our human resources that economic and punctual order processing goes without saying.

While most believe in satisfying customers, at Paramount Group of Companies we thrive to delight you with our Product & Service.

The working chemistry between the Company and the team is being 'customer satisfaction is our satisfaction'. The company has always had a positive growth, besides, the best of the rollers and resources, the most capable and talented engineers and professionals, the company has all that it takes to grow bigger and better.